RIVA Crabhouse Gives Back to PAWS Chicago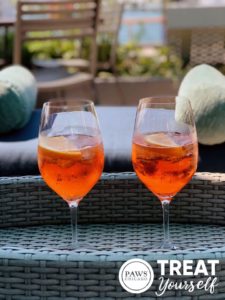 Through July 28th, RIVA Crabhouse has the PawSpritz beverage on their menu. Giving back to the community and donating proceeds to great charities. At PAWS Chicago, they save pets from being euthanized, since 1998 they've been saving homeless pets from the streets of Chicago with the euthanizing rates declining by more than 90%.
Until July 28th, you can dine at RIVA Crabhouse, and enjoy a PawSpritz to help save our furry friends in need, for every spritz ordered, we will donate $1 to PAWS Chicago to show our support. Make your reservation today and enjoy a lunch or dinner on Navy Pier.
To reserve your table, call us at (312) 644-7482, or book your table online.