Bar Cargo Celebrates 2 Years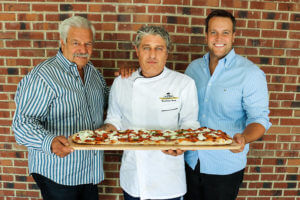 This November, we're celebrating 2 years of Bar Cargo! Our team loves to see our customers enjoy Roman Style pizza, made only with the best imported Italian ingredients.
With more than 25 varieties of pizza on the menu and a separate brunch menu, Bar Cargo has something to offer to everyone. Chef Massimo "Max" Moresi, makes each of the pizza crusts by hand and the dough rises for 96 hours for a light and crispy touch. Our pizzas are then cooked in a Castelli stone oven.
We cannot thank our customers enough for making this journey incredible. We look forward to serving more Chicago customers in the years to come, who we know will enjoy Roman Style pizza. Reserve your table at Bar Cargo online or call 312.929.0065 today!