New Broken English Taco Pub Weekly Specials
If your New Year's Resolutions include: More Tacos & More Tequila, Broken English has you covered in 2023. Hit up your favorite taco pub, and check out the new new weekly specials on tap.
Also new for 2023: Trivia Night every Wednesday in Lincoln Park! Come for the tacos. Stay for the prizes.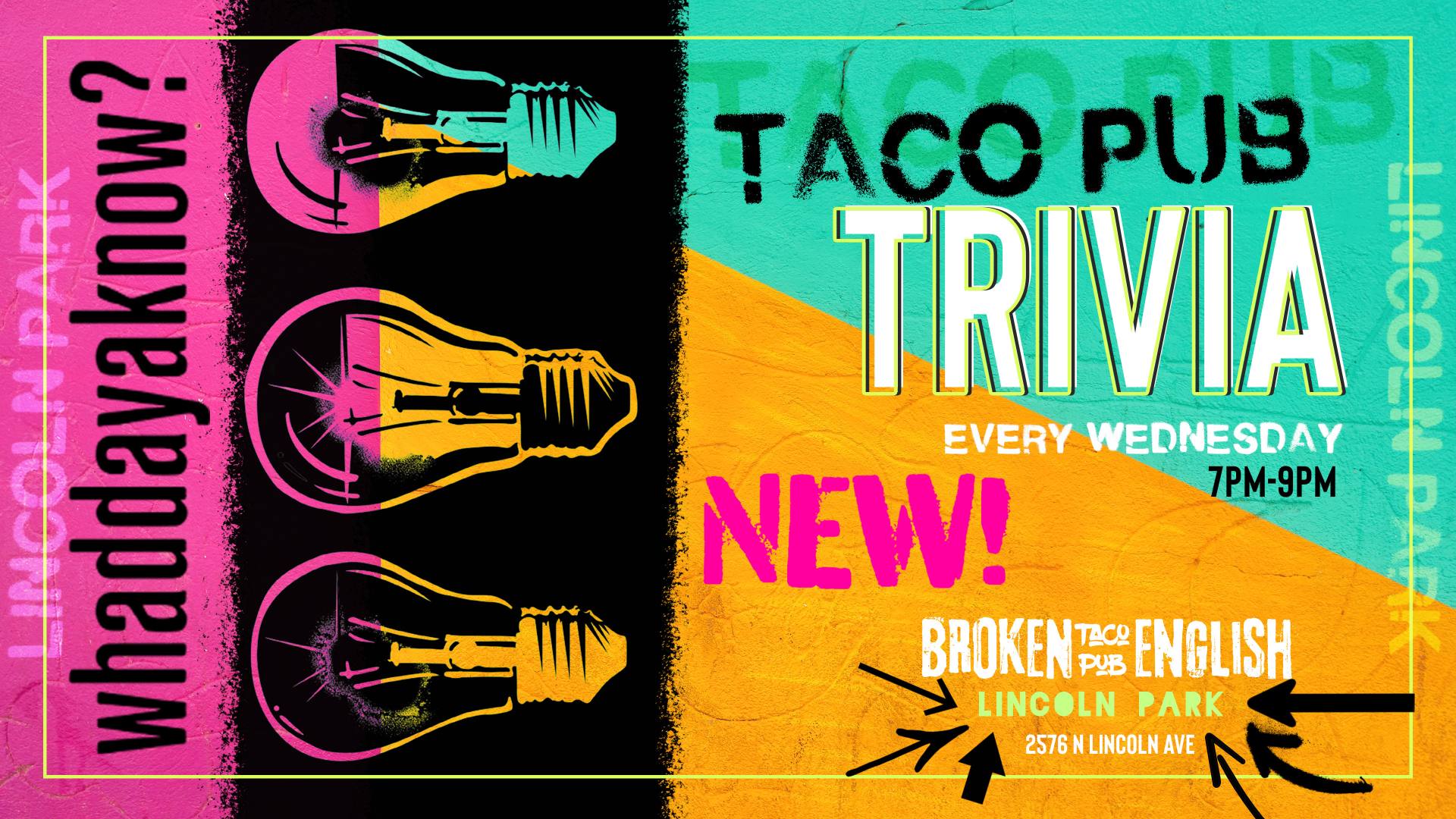 Visit tacopub.com for more info.